July 26, 2009, Rickey Henderson accepted his induction into the Baseball Hall of Fame in Cooperstown, NY, where he was presented with a plaque, commemorating a career spanning nineteen years and nine different teams. While there are dozens of amusing anecdotes circulating about Rickey's quirky behavior throughout his career, our favorite is this true story about a $1 million bonus check that Rickey had framed for display in his home.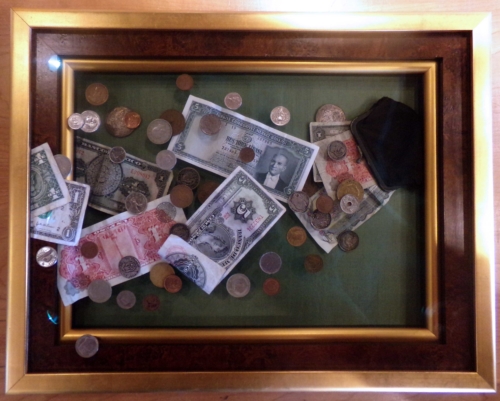 In the early 1980's, Ricky had the accounting department for the Oakland A's scratching their heads. An internal audit indicated that the books were way off. An investigation determined that Rickey was the cause for the discrepancy after the GM called to ask Rickey about the bonus check he had received from the team. Rickey explained that instead of cashing it, he had framed it and hung it up on his wall.
Here are some other unique money-related projects we have produced:
Not all items require the same framing solution. H. Marion Framing offers an array of different custom display options including:
Plaque presentation
Shadowbox display
3D acrylic cases
 Gravity Groove® removable face
Display cases are great for trophies and other 3-D items, like that game-winning ball – protective UV-filtering coating is also available. For occasions like retirement parties, special company recognition, sporting achievements, or whatever your project demands, H. Marion Framing Studio's unique designs always fit the bill.