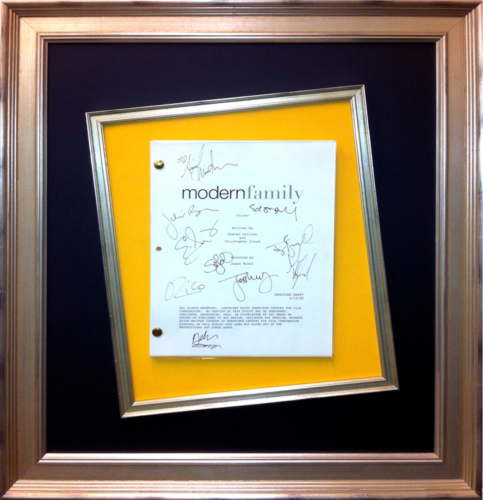 We are proud of our contribution to a recent silent auction held at the 2013 Chicago Auto Show's First Look for Charity. Proceeds from the auction benefit Misericordia, an organization dedicated to providing care and services for people with developmental disabilities.
This original script for the pilot of the popular Modern Family TV show was signed by every cast member and donated by a board member. We came up with this thoroughly Modern frame within a frame design, which echoes the TV show's opening credits.
You too can Donate:
To make your donation to the Misericordia Health Centre Foundation you can use one of the following convenient options:
1.      Online: Donate Now to make your immediate and secure online donation.
2.      By Mail: Print and complete our donation form and mail to:
Misericordia Health Centre Foundation
99 Cornish Avenue
Winnipeg, Manitoba  R3C 1A2  Canada
3.      By Phone: Phone us at 204-22-ANGEL (204-222-6435).
All donations of $15 and over will receive a tax receipt.